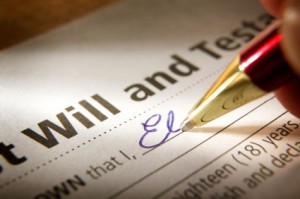 Do you know what the number one mistake is that people make after creating their estate plan? They fail to update it to reflect changes that have occurred since it was created (i.e. new children or grandchildren, marriages, divorce, deaths, people relocating, or new property). They act like nothing will ever change. How wrong they are!
We are happy to provide our clients with an easy way to request updates to the estate planning documents that we prepared for them. If you are already a Doyle Law PC client, simply send an email to updatemyplan@doylelawpc.com telling us what changes you want to make. We will normally respond within 1 business day advising you what documents need to be updated, and what the cost of the updates will be. We can, even, arrange to have the updated documents delivered to you for execution if you prefer not to sign them in our office.
If you are not already a Doyle Law PC client, you cannot use this email. To have us review and update your existing estate plan that we did not prepare, you will have to call our office (517-323-7366) to schedule an initial consultation.
Don't let your estate plan become outdated through inaction.